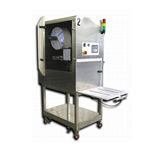 Harsh Environment Print and Apply
Label application in harsh environments can be very challenging. From high dirt and debris applications to food processing and washdown requirements, LabelPack engineers labeling systems in NEMA grade enclosures to withstand harsh environments.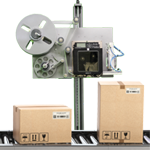 Print & Apply Box Labeling System
This automatic carton labeler was designed to automatically pre-label cartons before the packaging process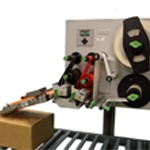 Label Pack Automation's Hermes C is specifically designed for GHS label applications with its two color print and apply capabillities. It has been developed and optimized specifically for applications corresponding to the new Classification and Labeling Inventory according to GHS.