LabelPack Automation is an expert in designing and integrating custom automatic labeling systems into any industry's production line. Every company requires different labeling automation solutions to increase their throughput and decrease their costs of packaging. LabelPack has years of experience designing automated labeling solutions for company's in industries ranging from pharameuciticals to personal care products to breweries.
Whether you need a print-and-apply solution that applies labels with an FDA approved adhesive for food products or a semi-automatic label dispensing solution that allows you to adjust the length of the feed for different products, LabelPack Automation has a custom solution for you.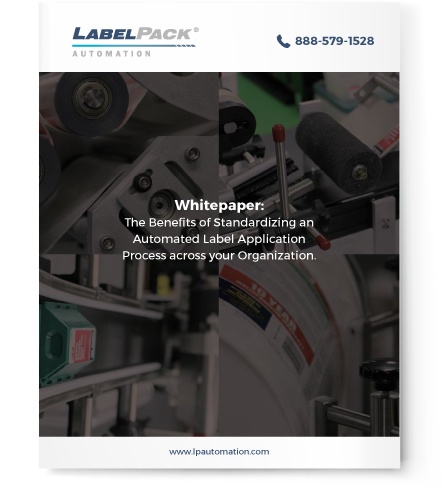 Having a Standardized Labeling Process minimizes waste while improving labeling quality and accuracy. For companies with multiple locations, LPA always suggests creating a Standardized Labeling Process to uphold print quality and labeling accuracy across the organization.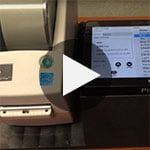 LabelPack Automation has years of experience providing restaurants and food chains with food labeling systems and supplies that meet FDA regulations. These systems not only guarantee that all food safety regulations are satisfied, but they also save our clients' money throughout the year while creating a more user-friendly experience for employees. Recently, LabelPack has developed a system for a well-known food chain that incorporates liner-less day-dot labels for food prep and saves the business $500 annually per location in label costs while meeting the compliance regulations of the FDA.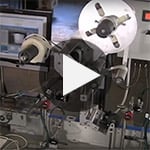 LabelPack Automation is an expert in the design and integration of custom print & apply solution in the pharmaceutical industry. You need only the best in print & apply label solutions to ensure FDA standards are upheld for legibility, content, and format requirements. LabelPack offers adhesive solutions that are guaranteed to remain on your product in any environmental conditions.
Our print & apply labeling solutions are customized to fit your needs and FDA pharmaceutical guidelines. Contact LabelPack today for your custom design print & apply labeling solution.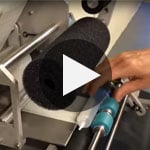 This semi-automatic labeling system quickly and seamlessly applies labels to cylindrical products. With minimal operator action, your round products are neatly labeled and consistant in quality every time!