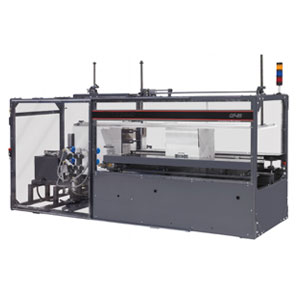 CASE FORMERS
LabelPack Automation can provide you with an easily-integrated semi-automatic or fully automatic case former for your packaging line. Case formers can simultaneously increase the throughput of your operation and the quality of the packaging. Whether you require a uniform box or a random box case former, LabelPack Automation has semi-automatic and fully automatic solutions for you!
Semi-automatic case formers are placed on production lines to increase efficiency and improve the presentation of cases to be shipped. The semi-automatic uniform case former can perform long- or short-runs of identical boxes, while the random box semi-automatic case former can perform runs with boxes of different sizes.
Our automatic case formers are innovative machines that have been designed to automatically form, fold, and bottom seal RSC corrugated cases at up to 20 units per minute.