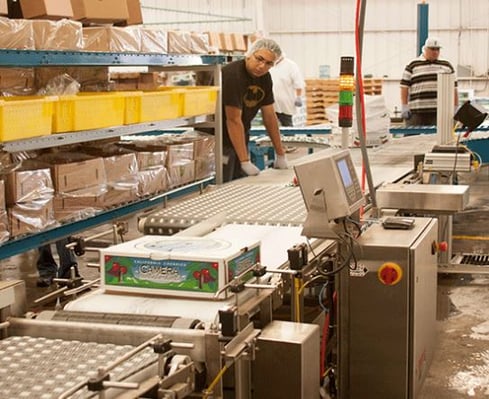 SCALES
LabelPack Automation can provide you with in-line scales to check products weights and help prevent underweight product from being shipped and minimize the risk of costly overfill. Scales are a necessity for many industries including distributors, manufacturers of non-food products, chemical, pharmaceutical, food and beverage, and more. We offer many scale options to fit your custom needs.
Checkweighers make manufacturing, sorting, and food-processing more efficient. Most often, checkweighers weigh products automatically as they move along a conveyor. Many offer automated weighing as product is in motion and incorporate sorting/rejection based on package weights.
Our scales are USDA/FDA approved. Products to be weighed can range from two grams to 1,000 grams. We work with customers to determine the perfect checkweighers for their applications, environments, and processes.