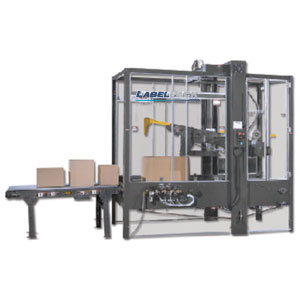 CASE SEALERS
SEMI-AUTOMATIC CASE SEALERS
LabelPack's semi-automatic case sealers are a great choice for businesses who strive for a more efficient automation system, but don't have the need to be fully automated yet. The semi-automatic box sealer is available in a uniform and a random machine. The semi-automatic case sealer still requires an operator, but will provide you with increased throughput.
AUTOMATIC CASE SEALERS
LabelPack carries automatic case sealers for uniform boxes and for random boxes. An automatic case sealer is the ideal option for a business who needs to drastically increase their throughput, or for a company who would like to shift to a fully automatic production line. An automatic case sealer does not require an operator, unlike a semi-automatic machine.
UNIFORM BOX SEMI-AUTOMATIC
RANDOM BOX SEMI-AUTOMATIC
RANDOM BOX FULLY AUTOMATIC
The uniform box semi-automatic case sealer is a perfect solution for companies that want to improve the quality of their product packaging, but don't need the amount of throughput of a fully automatic case sealer. It's ideal for a company who packages products in same-sized packaging, or does not require many adjustments to box size.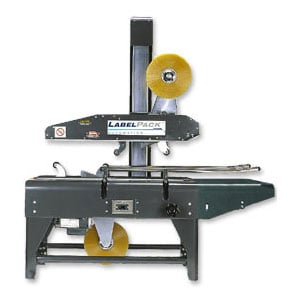 The semi-automatic random box case sealer is a great option for mid- to large- sized companies where greater productivity can be achieved with a semi-automated case sealer that does not have to be changed manually based upon the size of the boxes being sealed.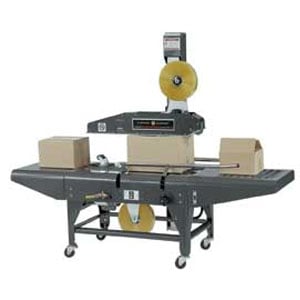 Similar to the semi-automatic version, the automatic uniform box case sealer is a great solution for small- to mid- sized companies who are not fully automated, but still desire to be more productive or do not fluctuate box sizes regularly. The uniform box automatic case sealer can be manually altered within minutes to accommodate other box sizes.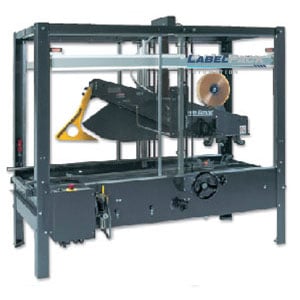 The random box fully automated case sealer is the ideal option for mid- to large-sized companies or corporations that package multiple sizes of boxes regularly and need to implement a machine that provides the most hands-free solution while increasing productivity.